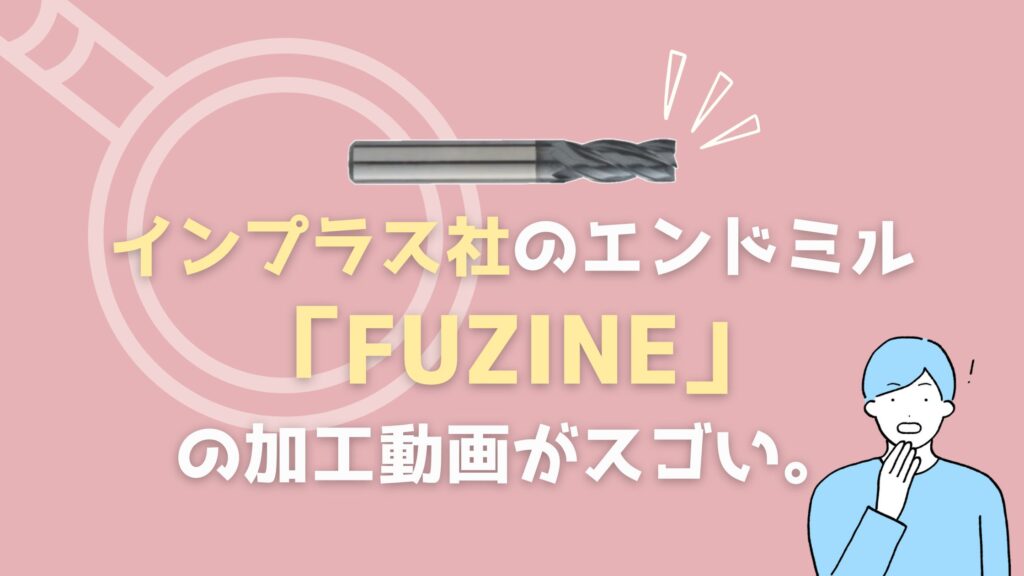 Not double speed playback.
Have you seen this video?Work material is S50CIt is.It is not aluminum. And of course, it's not double-speed playback.The following is a list of the most common problems with the
It's an end mill with tremendous performance.
This is an end mill with such high performance, but perhapsCheaper than what you are used toIt is.
Anomalous core thickness, unequal lead. High performance end mill capable of vertical drilling.

Used in.FUZINE" by Implus Inc.(FUJIN) series. Highly cost-effective and Kikainet's No.1 recommended end mill.
amount of moneyAccuracy, of course.The closer you get to the base, the shallower the groove becomes.irregular core thicknessOn top of the increased rigidity in theunequal leadLess prone to chattering due to adoption,Can also drill vertical holes like a drillThe end mill is a high-performance end mill with a high quality and high performance.
The Ocean Blue coating, with its high heat and abrasion resistance, enables high-speed cutting as shown in the video.
Three types of coatings are available

The "FUZINE" series and the "RYZINE" series with the same 3D blade length are available in three types of coatings.
Three types are available: the reasonably priced "ALCRONA," the "HIBRID," which is compatible with difficult-to-machine materials such as SUS304, and the "Ocean Blue," which offers extreme heat and wear resistance. Ocean Blue" with extreme heat resistance and abrasion resistance.
This site'sRecommendation No.1has high resistance to welding and lubrication,HIBRID coatings are inexpensive relative to performanceIt is. This coating wouldEven SUS304 can be easily machined.The following is a list of the most common problems with the
Here is a video of a test cut of SUS304The The 3D blade length used is RYZINE.

If you are interested in the pricePlease click on this banner to view the IN-Plus catalog.Oh my god!!!! I'm sure.I think you will be surprised at how inexpensive it is.The following is a list of the most common problems with the

Luffing End Mill "LYUZINE
Next is LYUZINE, a luffing end mill.
As you can see in the YouTube video, we were able to cut S50C at a depth of cut of 20 mm and F500 with no problems at all using a φ10 LYUZINE end mill.
In addition, the 10mm F1500 depth of cut has no problem at all in intermittent cutting.
Three types of luffing end mills are available



The LYUZINE luffing end mill from IN-PLUS is the same as the FUZINE.irregular core thicknessinterpoint (interword separation)unequal leadand can also be used for vertical drill cutting.
The coating is Ocean Blue, which has high heat resistance.
Two other luffing end mills are available in fine pitch, but if you have no particular reason to try the Ocean Blue coated LYUZINE.
In addition to "FUZINE" and "LYUZINE," a wide variety of end mills are available!
RYZINE" with 3D blade length
Like FUZINE, the 3D blade length "RYZINE" (RYZINE) also has a lineup of three types of coatings!
This processing video is also amazing! The long blade length makes the anti-vibration performance stand out.


4D,5D "FUZINE LONG"
The high performance of FUZINE is maintained with 4D and 5D blade lengths.

Slim shank "FUZINE SLIM" and "RYZINE SLIM
Slim shank model end mill. The image shows the FUZINE SLIM; the RYZINE SLIM with a longer shank is also available.


RYZINE LONGNECK" long neck type
Long neck model of RYZINE. The lower neck is 5D. Blade length is 1.5D type and 3D type.


A wide variety of other end mills are also available!
Although we were unable to introduce them in this article, the following other end mills are also available in our lineup.
Weak threading type and strong threading type end mills
2-flute end mill
ball end mill
All of them have the same high anti-vibration performance and cost-effectiveness as those introduced.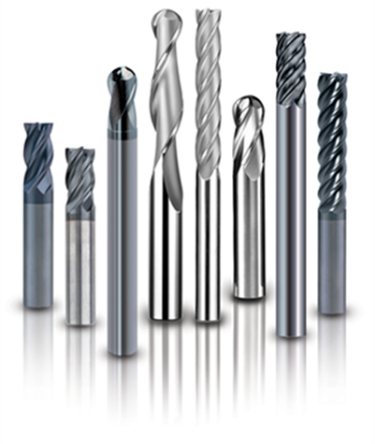 Carbide boring bars for lathes are also high-cost!

In addition to end mills, In-Plus has a recommended lineup of tools.
One of them is.Carbide boring bars for lathesThe following is a list of the most common problems with the
Carbide boring bars are very useful, but they are also quite expensive. And yet, they are prone to breakage due to trouble.
The IN-PLUS carbide boring bars areV-cut brazingThe company has adopted thePerformance equal to or better than that of domestic manufacturersEven though there areFairly low priceand replacement costs can also be reduced.
Throw-away end mills are also recommended
Throw-away end mills (milling cutters) are available at lower prices and of higher quality than those of domestic manufacturers.
If you watch the processing video, you will see that the performance is high enough.
me toocatalogThe amounts are listed in the following table!
Other tools available include!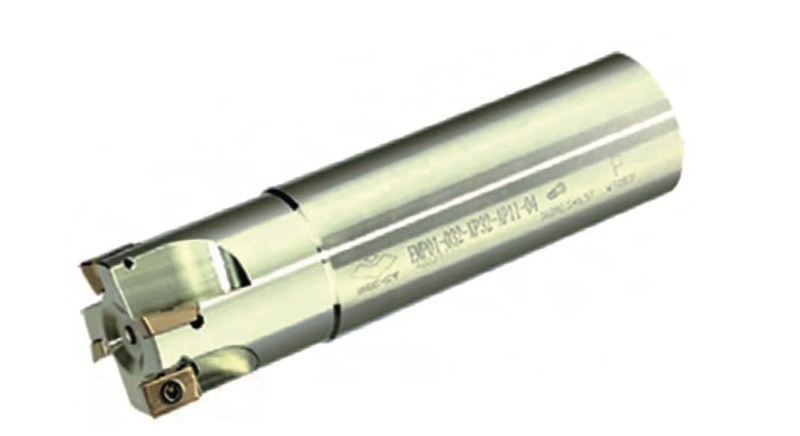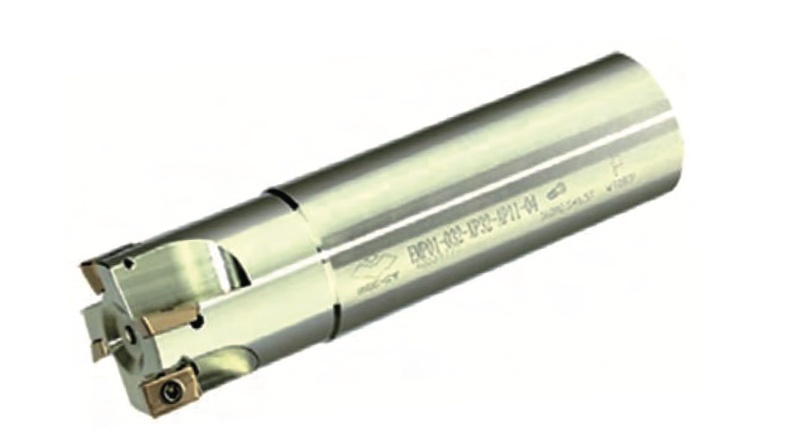 In addition to the ones introduced, we sell other high-cost tools such as face milling machines, tap removal drills, leading drills, and carbide drills.
As with end mills, the amounts are listed in the catalog, so please take a look!